FREE EBOOK:
36 Examples of Interactive Marketing to Blow Your Clients Away
Digital promotions can help attract and convert customers. Our free eBook comes with updated data and real examples of promotional campaigns launched by brands from different sectors.
Get your eBook to stay on top of the game and wow your audience like never before!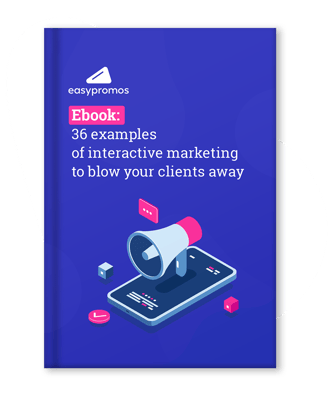 Fill out the form to get your FREE eBook.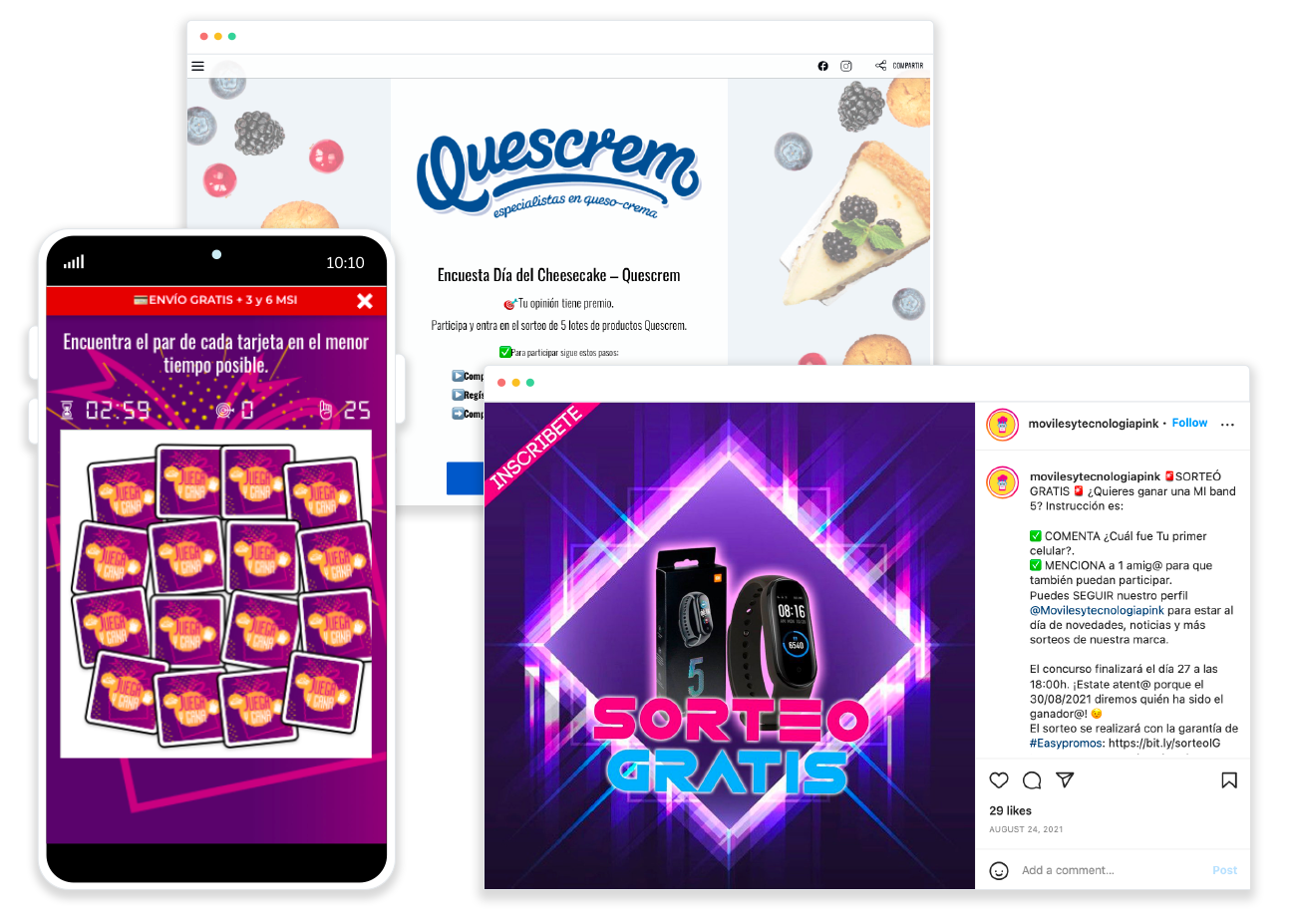 Are you looking for new ways to convert online users and wow your audience?
Discover new promotional dynamics for your clients, potential customers, and online audiences that will help you boost brand visibility, lead generation, and brand recall.
Learn about interaction levels and how to leverage them for your brand or client.
See real examples of successful interactive strategies on social networks and learn what objectives and goals they achieved.

Find the dynamic that best fits your needs: giveaways, games, quizzes, contests, instant prizes, coupons, etc.
Stay up to date with the most popular promotion types and tools.